Stansted Airport Taxis provide a leading airport transfer taxi service, 24 hours a day.
Who are Stansted Airport Taxis?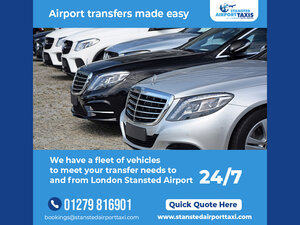 Through our drivers we have an experienced team able to deliver a high quality airport transfer experience for clients 24/7. Part of Stansted Travel Services, we have been providing high quality airport and business transfer services in and around the Stansted, CM24 area since 2008. With a modern fleet of cars that are unmarked, we feel that our service is one of the best in the local area. See our customer reviews here.
Where do we operate?
At Stansted Airport Taxis we have a long client list of returning customers from Stansted, CM24, Bishop's Stortford, Saffron Walden, Great Dunmow and beyond. We complete airport transfers to and from all local villages too, 24/7 to: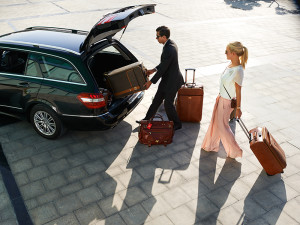 Who are we?
Stansted Airport Taxis is led by our sole Director Sarah Walton and is supported by a team of dedicated drivers across the local area.
Sarah is a licenced driver herself of over 15 years and is highly experienced in all matters regarding effective ground transportation services.
We operate a range of vehicle types including Mercedes Benz, Audi, Ford, VW and BMW
What is the mission of Stansted Airport Taxis?
The mission of the company is to offer a great value airport transfer service using an easy to use, online based system which is quick and simple for clients to use, 24/7. We offer SMS confirmations (optional), carbon off set, and are proud of our high level of customer service. We particularly proud of our industry leading website that can provide clients with a quick quote in a matter of seconds. All pricing is completely transparent, with no hidden extras.
What do we strive to offer customers?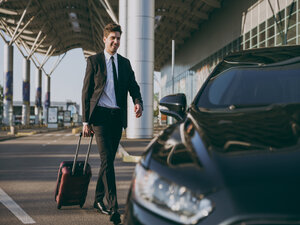 We believe that we offer a comprehensive airport and transfer service for a wide range of clients. We would always advise clients to bok their airport transfers well in advance to secure the best fare and in additon we offer:
Professional and fully licenced/insured drivers
24/7 customer support
Choice of convenient meet and greet options (Stansted Airport)
Easy online quotes and email confirmations
Credit card payments
Fast, easy and convenient 24 hr online booking facility
Great range of vehicle options - Budget to premium options (1-8 seaters subject to availability)
Executive and VIP cars available